Projects
CCBR typically has 12-15 ongoing projects and has completed over 400 projects since 1982. Each project is guided by our commitment to impacting social change in practical and powerful ways. We conduct research with people not on people, cultivating respect with communities at every step of the process.

Projects can be searched for using words from the project title or using the service area, theme, or date range for the project. You can also type 'Service Area' or 'Theme' into the search bar to get a list of options in each of these fields.
/

9087_ Community Research Ethics Office (CREO) Pilot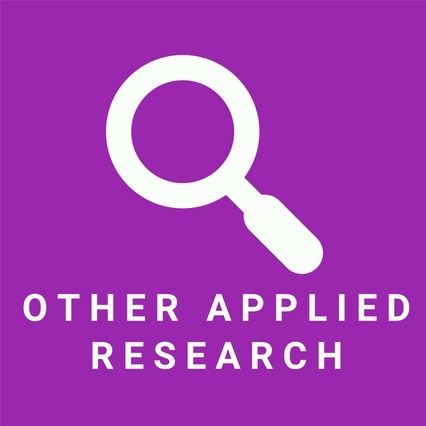 SERVICE AREA

THEME

DATE RANGE

FUNDER
The Community Research Ethics Office (CREO) is located in Waterloo Region. This innovative office was initiated by the Centre for Community Based Research (CCBR) and is currently housed within and supported by CCBR at the University of Waterloo campus. It is the first office of its kind in Canada! CREO responds to the immediate urgency of community-based researchers to easily access an ethical support and review process. It offers a supportive environment that encourages community researchers to participate and collaborate in a process of ethical reflection that promotes awareness of ethical issues and maximizes ethical conduct of research. Community researchers (community members, service providers, members of organizations, and other individuals) can contact CREO for two different forms of support: for consultation and education or to access review of a research project or proposal. Community Researchers also have the ongoing opportunity to consult a Community Research Ethics Network.

The Process
Initial Community Meeting
In January 2008, CCBR hosted an open community meeting to discuss the need and vision for ethical reviews of community-based research in Waterloo Region. The meeting was attended by over 45 representatives from local community organizations, social institutions, government, non-governmental funders, and academics. The purpose of this meeting was to determine if there is a local need for ethics review and protocols in CBR and if so, how this can be accomplished in Waterloo Region. A main finding from the meeting was a strong need for a collective response in the near term. The meeting ended with a call for a working group to implement the ideas generated by meeting participants. Twelve people volunteered to join this working group. Read the report here.
Needs Assessment and Feasibility Study
In the fall of 2008, a steering committee was struck from the larger working group. The steering committee decided to develop a needs assessment and feasibility study to better understand the challenges associated with CBR and possible future actions that could be taken. In January, 2009 the CCBR team began conducting the needs assessment and feasibility study. By September, 2009, data collection was complete. In total, knowledge and ideas were shared by 74 people including academics, members of community organizations and peer researchers. Between September, 2009 and January, 2010 the information was analyzed and summarized with the purpose to share the findings and explore action strategies at another community forum.
Community Forum and the Development of the Community Research Ethics Office (CREO)
On Feb. 5, 2010 a community forum was held to share the findings from the needs assessment and feasibility study. Once again, multiple stakeholder groups participated in the forum. The overarching purpose of the community forum was to use what we have learned so far to develop a feasible approach for improving ethical review of/support for CBR that can be implemented in Waterloo Region. After the 2010 community forum, the steering committee grew in size and worked hard to combine the feedback from the community forum into one actionable approach to providing ethical support for CBR in Waterloo Region. This process is now complete and CREO has been implemented in Waterloo Region! Read the progress report here.