Projects
CCBR typically has 12-15 ongoing projects and has completed over 400 projects since 1982. Each project is guided by our commitment to impacting social change in practical and powerful ways. We conduct research with people not on people, cultivating respect with communities at every step of the process.

Projects can be searched for using words from the project title or using the service area, theme, or date range for the project. You can also type 'Service Area' or 'Theme' into the search bar to get a list of options in each of these fields.
/

8965 _ Peer Support and Type 1 Diabetes: Incorporating Experiential Knowledge into Service Design with Adolescents and Their Caregivers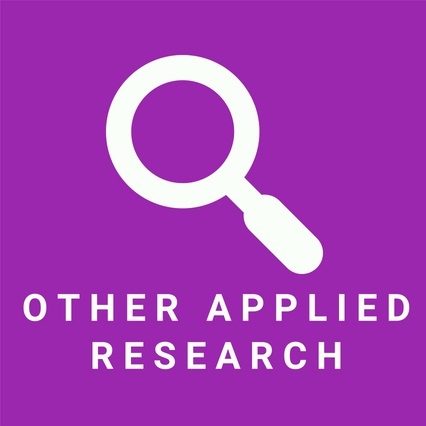 DATE RANGE

THEME AREA

SERVICE AREA

FUNDER
Type 1 diabetes (T1D) is a lifelong disease that impacts the everyday lives of adolescents with T1D and their families. Research shows that adolescents with T1D and their caregivers can benefit when learning from other adolescents and caregivers who share similar experiences.
In this collaborative project we and our partners worked with adolescents with T1D and their caregivers to understand how peer support is helpful for improving disease self-management. This 4-phase project used a participatory research approach by working in partnership with adolescents with T1D and their caregivers.
Phase 1 established a Community Advisory Board made up of adolescents, caregivers, clinicians, community partners, and researchers to guide all stages of the project. Adolescents with T1D and caregivers will be recruited and formally trained as Peer Co-Researchers to help with all project activities.
In Phase 2, adolescents and caregivers made digital stories to share their perspectives about peer support in T1D.
In Phase 3, adolescents with T1D and their caregivers attended an event to view the digital stories, generate ideas, and prioritize what should be included in peer support interventions.
In Phase 4, the adolescents and caregivers participated in a 'Hackathon' to co-design accessible, inclusive, and equitable peer support interventions and ideas for research studies to test the interventions.
The phased evaluation findings of this project supported the development of a Toolkit, with comprehensive learnings, that will be shared with diabetes clinicians, researchers, people with lived experience, and community partners provincially, nationally, and internationally across various research, clinical, and lived experience networks. This project demonstrated that T1D services can be more meaningful, accessible, and inclusive if they are intentionally co-designed with service users and align with community needs and values.
CCBR's role in the project was to support the research team in implementing a community-based research approach.