Projects
CCBR typically has 12-15 ongoing projects and has completed over 400 projects since 1982. Each project is guided by our commitment to impacting social change in practical and powerful ways. We conduct research with people not on people, cultivating respect with communities at every step of the process.

Projects can be searched for using words from the project title or using the service area, theme, or date range for the project. You can also type 'Service Area' or 'Theme' into the search bar to get a list of options in each of these fields.
/

8963_SHIFT: Documenting the Impact of the COVID-19 Pandemic on Peer Researchers in Community-based HIV Research and Identifying Opportunities for Change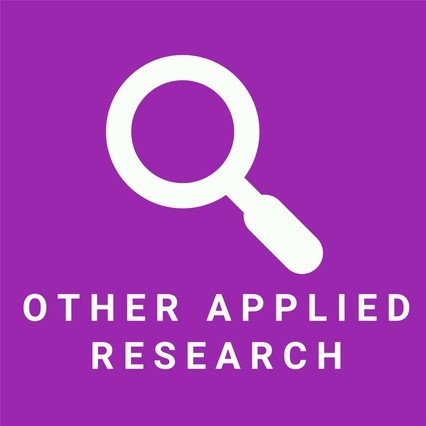 DATE RANGE

THEME AREA

SERVICE AREA

FUNDER
In partnership with Dr Zack Marshall (and his research partners, the Pacific AIDS Network (PAN)), the Centre for Community Based research co-created a participatory research design for the SSHRC-funded project "COVID-19 and Peer Researchers in Community-Based HIV Research – Identifying Impacts and Opportunities for Change."
The objective of this grant was to document how the COVID-19 crisis was impacting the lives of peer researchers in HIV Community Based Research and to identify how to minimize the indirect consequences of the pandemic by highlighting key recommendations for academic researchers, staff working in HIV community-based organizations, and importantly, peer researchers themselves. This study operated across two phases. In phase I, the project conducted arts-based/popular-education informed online focus groups with 4-6 participants per group (total of 24-36 participants) bringing together peer researchers from key regions of the country including Atlantic, Quebec, Ontario, Manitoba, Saskatchewan, and British Columbia. Questions explored the effect of the COVID-19 pandemic on income, social isolation, mental health, and HIV treatment with recommendations for how to minimize the impact of the pandemic going forward. The Centre for Community-Based Research co-designed and co-moderated focus groups with HIV peer researchers and worked with team members to co-analyze the data.
In Phase II, the project shared the recommendations with academic HIV CBR researchers, HIV healthcare providers, and peer researchers themselves through established communities of practice including the quarterly HIV CBR peer gathering organized by the Pacific AIDS Network, the monthly HIV Stigma Index webinar hosted by REACH, and the nationally recognized Pozcast podcast. The Centre for Community-Based Research provided key input in phase II.